INTRODUCTION
Hello everyone and welcome to all the new and familiar faces joining the Discord. We've hit 300 members now and are growing quickly! Myself and Sparx have been working very hard on development and are getting closer and closer to having a playable gamemode. It's exciting watching it turn into something you can join and actually roleplay on, after coming this far from scratch! Lately, we have been working on separate things; I have been working on the trucking system, finishing up the vehicle script including modifications to your vehicles, spawning menus and smaller things to make your life easier. I've also been working on the phones and am at the point where I can put them in game. I hit a small barricade with the YouTube app on the phone which is upsetting and I'm not sure if the YouTube API will allow it. Anyway, it's not long now until we have something playable and can start seriously considering exactly when to release; sometime in the coming two months. Here are some screenshots that show off what we've been working on...
#spacer
#spacer
THE TRUCKING SYSTEM
There are several positions in the trucking career which you can climb up to eventually pursue hauling trailers. The whole career is relatively straight forward with room to improve after release. Truckers are a key part in businesses and all businesses require certain types of deliveries. The owner of the business can scale the price at which their stock is bought to give them control over profit margins and competition. Real deliveries are ideal for truckers as they pay the most but there will always be fallbacks if no businesses require deliveries.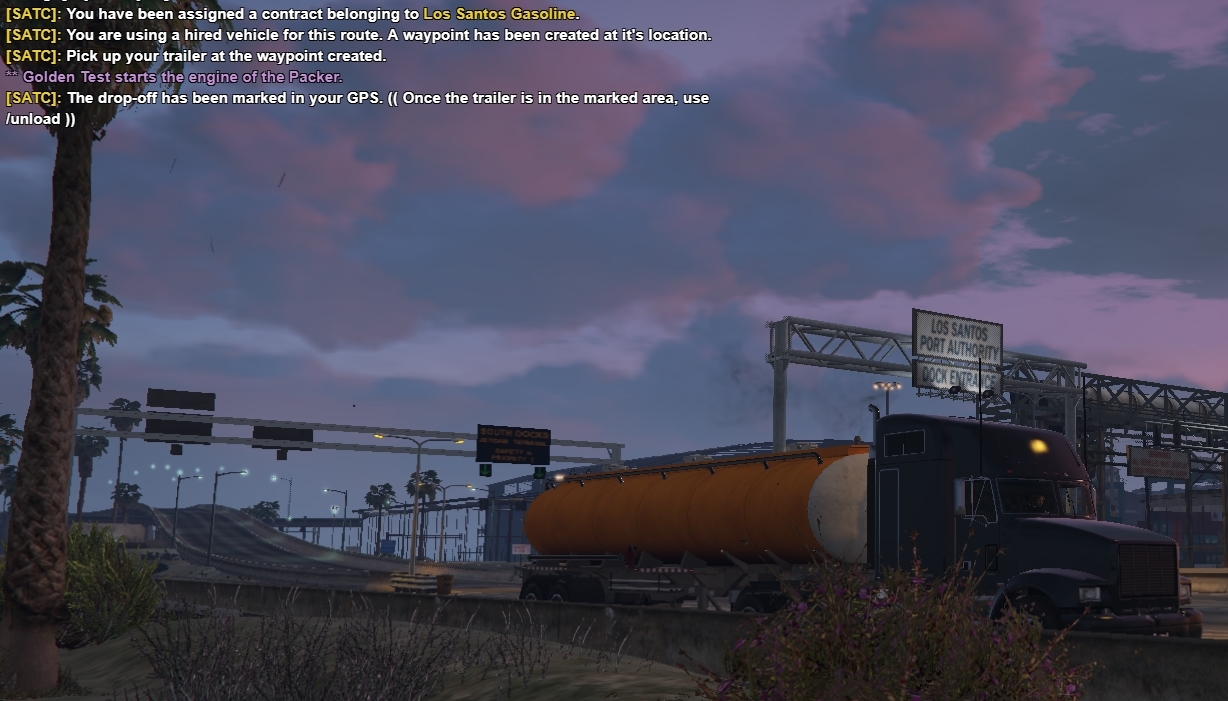 #spacer
#spacer
THE PHONE SYSTEM
Phones are now in the game and I'm excited at the possibilities this brings. All phones are actual items like all others and store infomation on the phone: if you drop it and someone picks it up, they can see your phone exactly how everyone else sees it. I am going to experiment more on this and see what other interesting things can be done with it.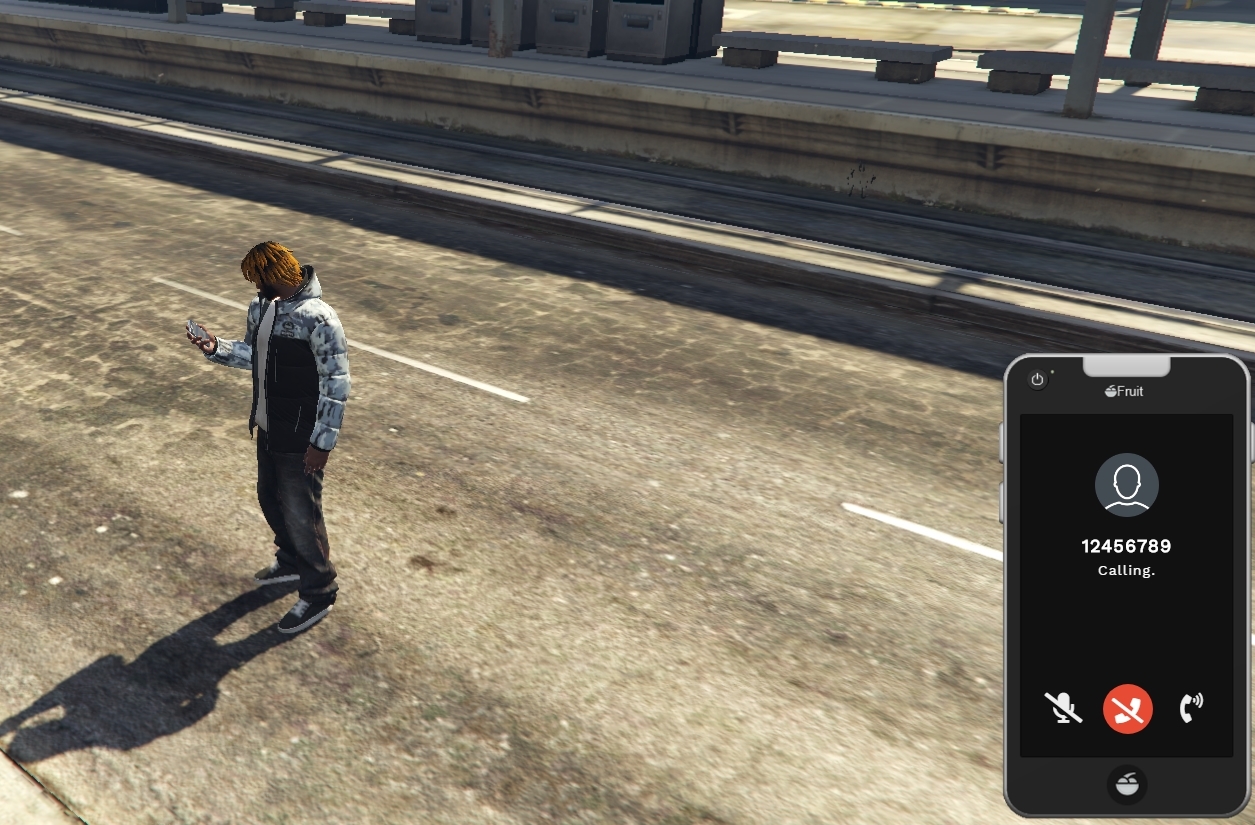 #spacer
As well as some more additions to the item framework. Some fine-tuning to be done.
#spacer
#spacer
#spacer
VEHICLE MODIFICATION
You can now modify your vehicles in almost every way and there are vehicle service businesses which can do this for you.

#spacer
#spacer
VEHICLE LICENSES
No longer is retrieving vehicle licenses unrealistic and simplistic. We want to bring that extra layer of immersion when it comes down to your roleplaying experiences. Our licensing system is now fully interactive and consists of multiple components before you are finally awarded a license. You now need to sit a written exam which is comprised of multiple random-picked questions from our database. If you are lucky to pass this written exam, the practical exam is also tough as it has multiple conditional factors for you to pass the test. Since this is a video game, you can't have an actual driving instructor watching your every move, so we've done our best to make sure the script identifies and calls you out on errors you make whilst driving. We won't be giving away the exact requirements though!
#spacer
#spacer
THE TAXI JOB
We've just recently completed our taxi job. We want it to be a little bit more than what is already available on other servers, so we've added an interactive call-list, a rental option and a safety net for payments for the drivers. Each call that is accepted gives the drivers automatic waypoints for the time being due to the massive scale of the GTA V Map. The fare cost is also calculated through distance, and not time. So you'll always have an accurate and fair price without the risk of being scammed.
#spacer
#spacer
THE WEBSITE
We have recently added a talented developer called @Justus to the 3rd Party Development team, and I'm glad to say he's doing a fantastic job with our UCP and homepage. We also have @Bradley, our Web Designer, who has recently completed the UCP Design and it's looking fantastic. So a very well done to both of them.
With our website and UCP, we really want to give options to those who don't browse forums too often. So our reports, appeals and refunds will all be pushed and integrated through the UCP. This is quite a new step for an RP community, as often these are delegated through forums where it is usually public for everyone to see. From now on we're changing that trend to give you the privacy you deserve. We hope to have the UCP out and available to you folks as fast as we can. Here's a little sneak peak at our homepage that will be available very soon! ;
#spacer
#spacer
THE HARDWARE
Our System Admin @LaBloske has recently secured a
high-end
SSD-HDD hybrid server for when we release, we hope this massive upgrade will allow us to launch with little to no difficulty in terms of server performance. So thank you!
#spacer
#spacer
DEVELOPERS WANTED
As we have advertised around the forums, we are looking for 3rd Party Developers that can help us along throughout development. Development is a crucial and important role on Rage RP, so if you think you have what it's got, then please do not hesitate to even read our recruitment thread and consider to see if you are the right person.
HERE
#spacer
#spacer
WHAT'S NEXT?
As mentioned, we are still working hard on finishing and completing systems that really will advance today's roleplaying standards. Everything we have done,
is built from scratch
, so it takes time to formulate the process of designing a system and then outputting a working product. We still have a few more systems to complete, but we estimate that it won't take longer than two months to finally have a playable server for you all to hop on.
As always we will post a Dev Log next month, which will be Dev Log 5 - which will yet again showcase more features that we're adding! If you have any suggestions or questions, please don't hesitate to ask or post!